ALL ABOUT EDUCATED GIRL: THE BRAND
Studies have shown that education for girls and women have ripple effects within the family and across societies.
We envision a world in which all women can pursue a quality education, reach their full potential and contribute to their communities.
Educating girls of all ethnicities is the most  powerful and effective way to address global poverty.
Educated Girl
is a brand that strives to promote the untouchable value of education through apparel and more. Education is a woman's most important accessory because it sets her up for a bright future. With a strong educational foundation accompanied with her own unique ambition, this brand is for every high-achieving girl and woman. Educated Girls are powerful, driven, and now achieving their goals
in style
….what's not to love?!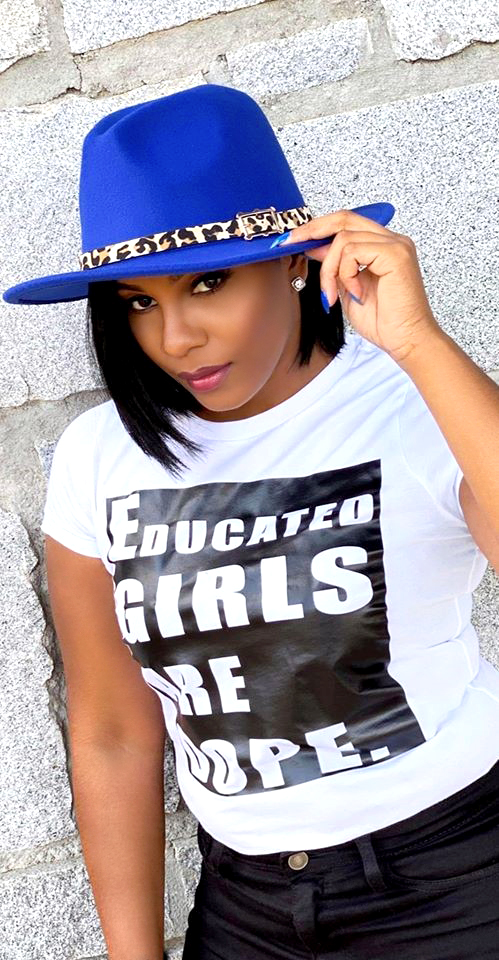 WHY I STARTED THE EDUCATED GIRL BRAND
In 2012 I, Nisha Glenn, started this non-profit organization, "Educated Girls Rock." Our mission pledges to empower, motivate, and inspire girls of all ages to continue their educational endeavors and set themselves up for success. I realized early on that being an "Educated Girl" was quickly becoming a movement. Girls, young women and women began to feel unstoppable while sporting an Educated Girls Rock t-shirt. It inspired me to create more.
Coming from humble beginnings, I was raised in an environment where education wasn't considered important. Both of my parents had dropped out of high school by the age of 16. I knew I wanted different for my life and was determined to break the generational cycle by becoming the first in my family to graduate from high school. When I achieved this personal goal, I felt accomplished because I had
EARNED IT!
It sparked a hunger and drive in me to go after all the things my heart desired.
Now I'm obsessed with encouraging other women to go out there and
earn
their own successes in life, too!
I believe every girl should have the chance to walk down the aisle, wearing a cap and gown,  experiencing her first educational achievement.
I believe every young woman should have the equal opportunity to pursue her dream profession. 
I believe every woman should have the right to accomplish anything she sets her mind to, and more importantly, have the confidence in knowing
she can! 
Women all over the world are stepping into the sexiness of success!
Watching firsthand how education shaped my life and opened up many doors that might not have opened otherwise, I want to see you also soar past all limitations to reach your own goals and dreams. 
My vision for the future is to expand the "Educated Girl" brand all across the world. I will never give up, and neither should you. Together, we will rise and achieve even more!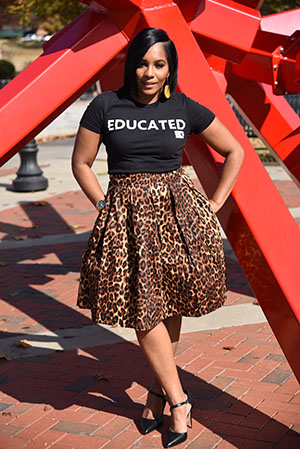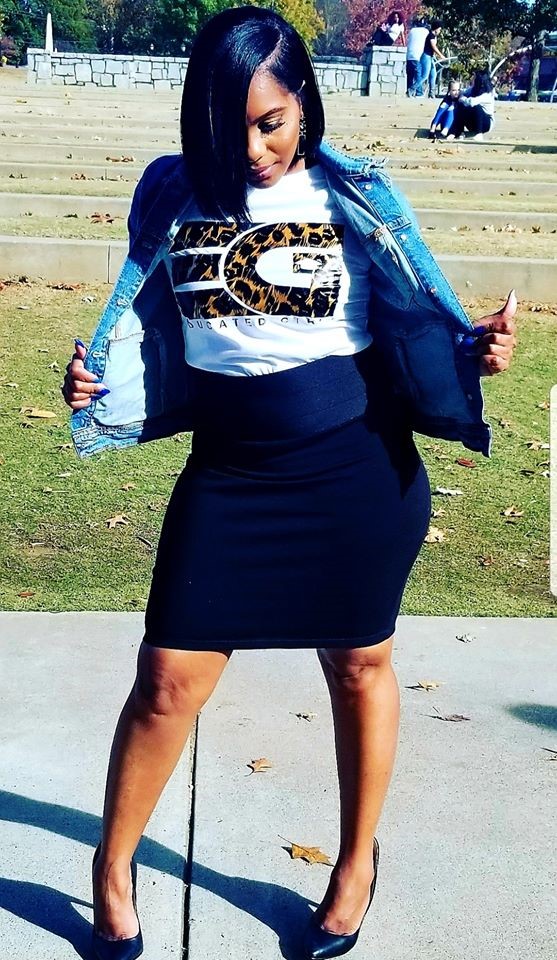 "IT ROCKS WHEN EDUCATION MEETS FASHION!"